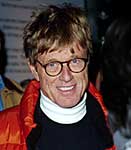 Panic In (Needle) Park City
RTC's Sundance Shoutout

What could possibly stoke the adrenaline of young males more than Fight Club? How about Karyn Kusama's award-winning film, Girlfight? Produced by Kusama's mentor, John Sayles and starring Michelle Rodriguez (who makes Penelope Cruz look like Shelley Winters) and bought by Screen Gems, Girlfight will fly off the hook into theaters later this year.
Before You Stick Your Foot In Mouth
<--------
This is the Marc Singer that won 3 Sundance Awards for his doc, Dark Days.

This is the Marc Singer from the film, The Beastmaster.
-------->
5 Reasons The Newly Televised Sundance Awards Are Better Than The Academy Awards
05) No musical numbers.
04) Indie film crews are smaller; fewer people to thank during acceptance speeches.
03) Sundance award ceremony lasts one hour.
02) No need for seat fillers; Award winners go straight back to seats after speech.
01) Presenters' tradition of describing winning film before announcing winning film removes that ugly element of surprise.
Why Joan Rivers Doesn't Do An E! Sundance Fashion Review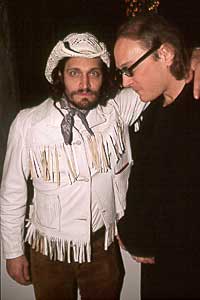 Vincent Gallo