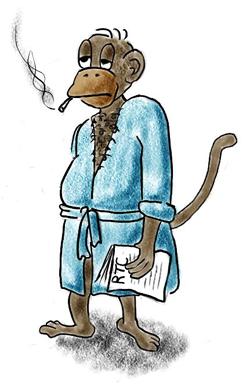 Dear Bruce...
An Open Letter To Bruce Greenwood
Dear Mr. Greenwood,
Please stop.
We let you slide with Disturbing Behavior. It was your first big, meaty role in a studio movie (and I use the term "studio" very lightly here). I'm sure that you've paid off the next few mortgage payments with it. If it had been a hit, it would have gotten you a little exposure, although it certainly wasn't your best performance to date. You apparently didn't notice that it was written by literary craftsman Scott Rosenberg. Did you see Con Air? Staring at the back of your hand is more exciting. And then Double Jeopardy came along. You must have been sitting a little too close to your TV during the Oscars, when you became hypnotized by Miss Judd (you know what I'm talking about) and blindly agreed to play any role in which you'd be cast as her husband. So, we'll let THAT slide (although we can't help but hide our disappointment).
But now you've gone and done The Soul Collector, a Movie of the Week, with Mrs. Tron Scarecrow (a.k.a. 'Half Pint')..... let this serve as a notice that your grace period is officially over. We know you're Canadian, but that doesn't excuse you taking every hack-neyed job thrown your way. Wait until Atom Egoyan's next film. Although he is Canadian, and most Canadians are wily and crafty, you can trust him. He'll hook you up with. Has he let you down in the past? Just because the Academy was clamoring to hand a statue over to Robin Williams for re-enacting Pudge Fisk's home run doesn't mean that no one noticed how good you can be with the right role. Stick with Atom, he'll get you a Best Supporting statue and then you'll get that exposure that you crave where you can join the ranks of past winners in moving onto leading role status, like Joe Pesci, Marisa Tomei, and Mira Sorvino.
You've been blessed with a special talent, Bruce. Use it wisely.
Your friend,
RTC