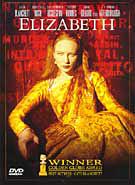 I Demand A Recount
Many people passed on seeing Shekar Kapur's Elizabeth last year because they already filled their yearly Shakepeare quota with a certain Oscar-winning anachronistic farce. If you were one of these people, it's time to atone for your sins.
People being set on fire. Fair maidens frolicking & sucking thumbs. A midget. And that's just the first seven minutes. Cate Blanchett not only deserves Gwyneth's Oscar, she deserves to go over to the Paltrow residence, break in, grab the Oscar, and club Gwynnie about the head with it. She is that good. As for Joseph "Don't call me Branagh" Fiennes, he is passable as Lord Robert. Geoffrey Rush flexes some Oscar muscle, underplaying his role as the queen's bad-ass behind-the-scenes undercover right- hand-man. He fills the character with a menace that hasn't hit the screen since Abe Vigoda in The Godfather.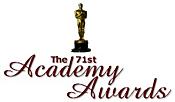 Speaking of the Corleone saga, watch the rhythm as the last twenty minutes of Elizabeth unfolds. There's no denying the homage to The Godfather's masterpiece final two reels. Wondrous overhead canted-angle cinematography that would make Ernest Dickerson proud. Razor-sharp script without one wasted word, an elegaic, choral score by David Hirschfelder, and, yes, nudity.