RTC's Idiot Box
Or What We Would Be
Watching If We Weren't
Writing This Mess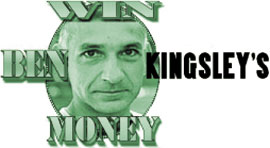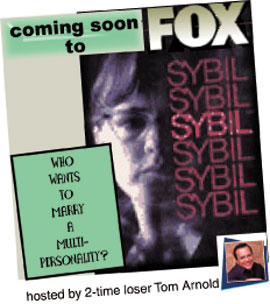 "Movies are for retards."
--The Replacements, I'll Buy
RTC REHASH
When the world wants movie news, it steps over us to get it.
Don't Blame Us, We Only Swipe Mail That Comes In Plain Brown Wrappers
Oscar ballots -- all 4,000 of them -- go missing Ten mailbags with all 4,000 Oscar ballots are missing in a real Hollywood whodunit for Academy Awards executives, a distinguished accounting firm and the Postal Service. A week after mailing the ballots, tucked in business envelopes with 33-cent, first-class postage, the Academy of Motion Picture Arts and Sciences was getting panicky Tuesday because members hadn't received them. The deadline for returning ballots was March 21. The Oscars were March 26. RTC cites this incident as an explanation for Michael Caine's winning the Oscar since no laws of science or reason could explain that one.
This Floor... Dinnerware, Ladies' Clothes, Signs Of The Apocalypse
Fresh off of his performance as Lenny Bruce in the made-for-USA Network biopic Hefner, Pauly Shore is preparing to go in front of the cameras again in yet another biopic entitled The Beat Generation in which he is (currently) slated to portray Allan Ginsberg
Corporate Brass In Pocket
We really hated that "You gotta wear sunscreen" song, but the money suits at FOX must've REALLY hated it. While completing his Fox-produced film, MOULIN ROUGE, Australian director/top 40 songsmith Baz Luhrmann went over budget and now the bean counters are pointing fingers at the director to ante up. Let's cast the proper light on the situation. In this corner, 20TH CENTURY FOX, producers of Episode One & Titanic, two of the highest grossing movies ever. In that corner, Baz Luhrmann, visionary behind ROMEO & JULIET update (which also made boatloads of money for FOX), writer, director, producer, and soundtrack collaborator all for the bargain basement price of $1,500,000. Fox now wants Baz to cover the overages out of his OWN pocket to the tune of $800,000. The only way this could be any uglier is if they asked Luhrmann to pay for James Cameron's dry cleaning on his way out.
Spike Lee's Bile? You're Soaking In It.
When Barry Sonnefeld thankfully dropped out of the Will Smith as Muhammed Ali biopic, directors formed a breadline to garner the helming assignment. When the studio tabbed Michael Mann as their choice, everybody breathed a collective sigh that the project was in good hands. When Spike Lee found out about the Mann announcement, he broke into his annual soapbox rant about his directorial birthright to film every movie about African-American icons ever made. In a release to RTC and other non- reputable news outlets, Lee made it clear that this was not a first-time offense, producing this list of other Hollywood-produced movies that he felt he should have been considered for.
Meet Joe Black
Men In Black
Pitch Black
Dark Horizon
The Hurricane
Black Sunday

Black Beauty
Out Of Africa
How Stella Got Her Groove Back
The Inkwell
Spike Of Bensonhurst